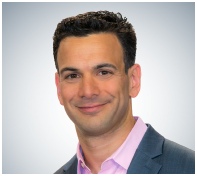 Twitter:

Facebook:

Instagram:



WTSP/CBS-10, Tampa, Fla. (2009-present)

- In addition to personal Twitter and Facebook followings, runs the

popular Tampa Bay sports business "Shadow of the Stadium" blog.

- Named a Forbes "Top 100 Must-Follow Sports Business" account on Twitter.

WZVN/ABC-7 and WBBH/NBC-2, Fort Myers, Fla. (2005-2009)

- Maintained "Noah's Notes" blog and pioneered station's social networking

platforms to promote stories nationally.
- Contributed news content to websites daily.

New England Sports Network, Boston, Mass. (1999-2002)

- Managed content and wrote columns for NESN.com and BostonBruins.com.
- Updated websites daily, helping NESN.com grow into one of the nation's

largest sports news sites.
- Won SPJ "Mark of Excellence" regional award for Online Sports Reporting.